Announcing a New Way to PREVENT Computer and Network Trouble
From the Camarillo Company with over 19 Years of Expertise.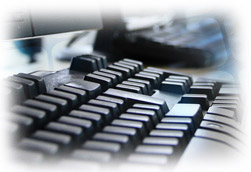 Keeping your business' technology running smoothly just got a whole lot easier and more affordable with Demand Systems Monthly Support Program.

The problem: Many companies call a computer or network technician when they have a problem, and only then. The service technician arrives and fixes the problems and leaves. Usually because of many other clients with problems too, the tech cannot spend the time 'PROACTIVELY' preventing future problems in your office. This "putting out fires" approach to service does little to help prevent future problems.

The Solution: With your office's technology, most problems are preventable. Prevention saves your company money, time and inconvenience. With a monthly support program, you get an expert technician that proactively prevents problems. Your Demand Systems' technician works on a schedule rather than called in at the sign of a problem. Fast response is often not available with the "putting out the fires" approach because other companies need fires put out too. Remember preventative maintenance visits are scheduled where "fires" happen when they want and are inconvenient to you.

The Benefits of a Demand Systems Monthly Support Program:
• It minimizes your company's technology down time, and keeps employees working smoothly.
• Your company saves money from expensive and untimely repairs.
• The unused hours carry over to the next month and no drive time hours billed for local trips.
• This program provides your company with a technician that performs many very useful and helpful solutions, beyond repairs.
• Your office becomes more productive by identifying and providing solutions to productivity problems.
• You save 11% to 17% on standard labor rates from an established and reputable computer and service company.

| | | | | |
| --- | --- | --- | --- | --- |
| Monthly Program Hours | Monthly Fee | Effective Hourly Rate | Normal Rate | Savings |
| 1 Hour | $98 | $98 | $120 Plus Drive Time | |
| 4 Hours | $359 | $89.75 | $120 Plus Drive Time | 11-15% |
| 6 Hours | $499 | $83.16 | $120 Plus Drive Time | 12-15% |
| 8 Hours | $639 | $79.88 | $120 Plus Drive Time | 13-16% |
| 10 Hours | $749 | $74.90 | $120 Plus Drive Time | 14-17% |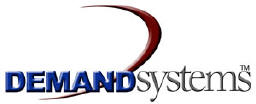 "When Your Company Demands Technology That Runs Right"
569 D Constitution Ave. • Camarillo, CA 93012
Call Today! (805) 482-7900
www.demand-sys.com